The National Association of Letter Carriers' (NALC) Stamp Out Hunger Food Drive, held in May,  is the largest one-day food drive in America, and directly benefits Food Bank of the Albemarle.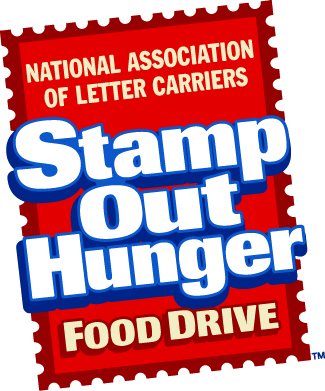 The 2018 Food Drive is May 12th! Watch the informational video below to find out more.
All food collected in the area goes directly to those facing food insecurity in northeast North Carolina. The Food Bank of the Albemarle and its partner agencies promote this event on social media, and the official hashtag for this campaign is #StampOutHunger.
During the 25th Anniversary of the Food Drive Food Bank of the Albemarle received over 57,000 pounds in which provided over 47,500 meals to local families facing hunger.
To participate, simply leave a bag of non-perishable foods next to your mailbox and your carrier will pick it up when making the mail delivery on Saturday, May 12, 2018.  Suggested donation items include peanut butter, canned soups, vegetables and fruits, as well as dry beans, pasta and other shelf-stable items.
For more information, contact Rod Sershen, Food Resource Manager for Food Bank of the Albemarle at 335-4035, ext. 114.
Click here for more information.